Trainings all around Serbia: New Public Procurement Portal and its features
November 15, 2019
Belgrade, October 15, 2019 – The first practical workshop on the use of the new Public Procurement Portal has been held, organized by the Public Procurement Office in cooperation with the Chamber of Commerce and Industry of Serbia. Eight workshops will be held with the support of the Project all over Serbia during October and November.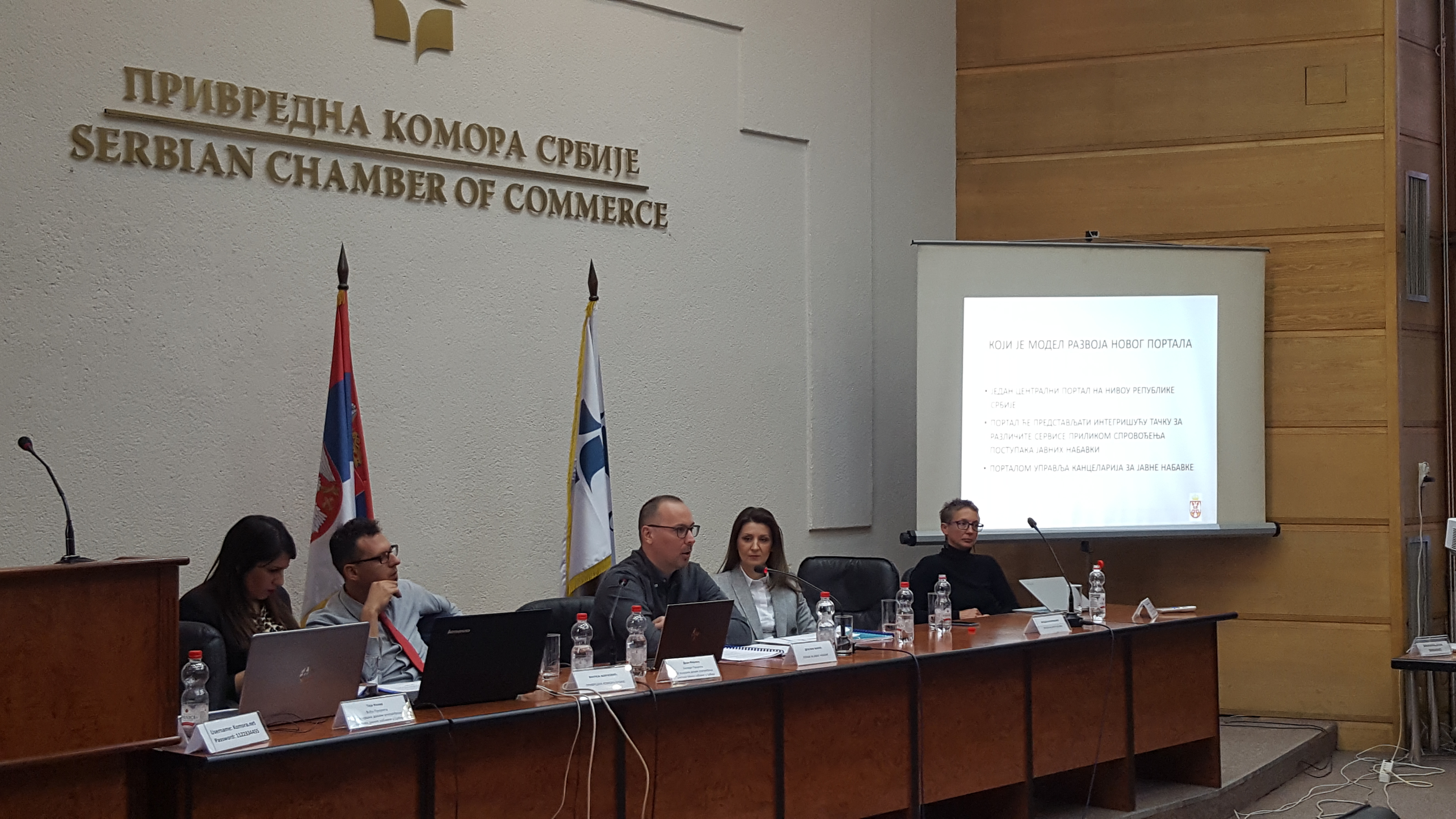 At the invitation of the Chamber of Commerce and Industry of Serbia, 40 bidders and contracting authorities gathered at the first two-day workshop held in Belgrade. After Belgrade, the next seven cities where these two-day training events will be held are Požarevac, Novi Sad, Subotica, Niš, Leskovac, Kragujevac and Kraljevo.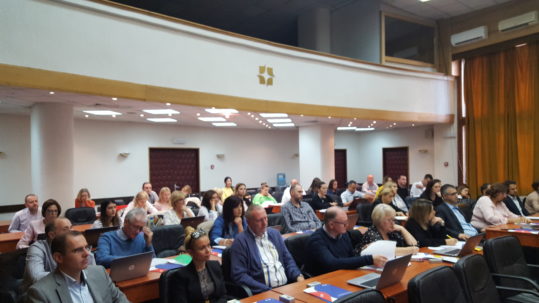 At each of the workshops, a representative of the Office will present most important novelties of the Proposal of the Public Procurement law, while representatives of the Project and the Office will tell the participants more about the Portal.
The workshops will include the training on basic functionalities needed for preparation for the use of the Portal – how the Portal appears, how to register a user, how to prepare and publish, review and analyse public procurement plans.
In addition to that, the participants will have practical exercises on the Portal and learn about the details of the open public procurement procedure, the way to publish the contract notice and tender documents, clarifications, changes of tender documents, submission and opening of tenders, as well as award of contracts and submission of the request for protection of rights.